Nikon is one of the most iconic camera brands, known for catering to the professional with high-quality products. Many photography enthusiasts ask us, what is the best Nikon telephoto lens? Here, we'll cover the top contenders for the best Nikon telephoto lens on a budget, and the best Nikon FX telephoto lens products overall.
Here Are the Top 9 Nikon Telephoto Lenses!
The 9 Best Telephoto Lenses for Nikon Z, DX, and More
After reviewing our top picks, when someone asks you, what the best telephoto lens for Nikon is, you'll be able to tell them!
Let's start.
Nikon NIKKOR Z 70-200mm f/2.8 VR S Lens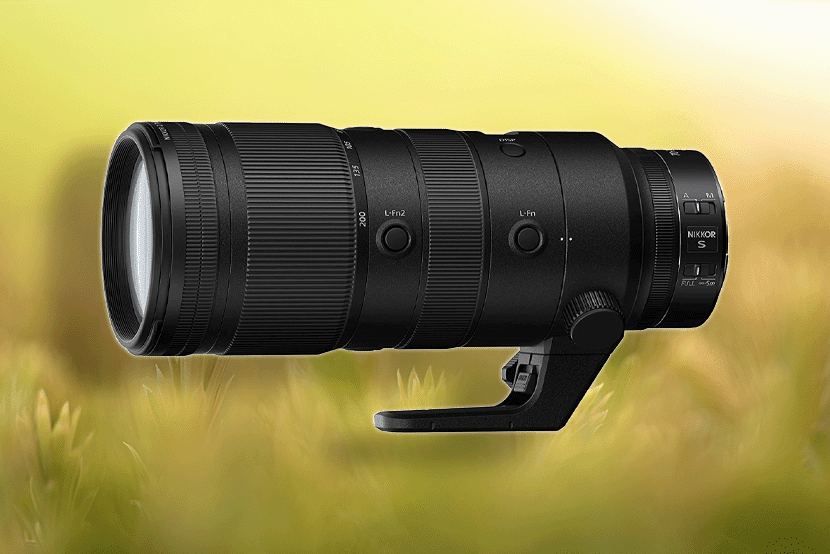 Best Nikon Telephoto Lens Overall
Bottom Line
Some refer to this premium lens as the coach's best friend since it specializes in both sports and portrait photography. It shines before, during, and after athletic events, enabling the user to create vivid and beautiful images of the team, their performance, and the victory celebration. It offers a very specific set of specialties that show exactly what a professional-grade lens can do when used for its intended purpose.
Pros
Versatile zoom designed for FX-format Z-mount mirrorless cameras
Persistent f/2.8 maximum aperture delivers consistent performance throughout its zoom range, also good for tough lighting conditions
Six extra-low dispersion element combo; fluorite element, and short-wave refractive elements
Multi-focus capabilities with two synchronized AF drive units for amazingly fast and accurate focusing
Cons
Because this lens is so specialized for sporting and portrait image taking, it may fall short in other situations. Its premium price point makes it tough to choose, except for professional use. However, if your use case matches its specialty, this lens might be perfect.
Why We Picked It
Not only is this lens is one of the Nikon Z Trinity of Lenses, it especially refined and adapted to cover all phases and angles of sporting events, and it does so quickly and easily with its startlingly fast auto-focus capabilities. It is a premium design, purpose-driven to excel in documenting sporting events and related activities. This is why it is the best Nikon Z telephoto lens for portrait and sports events
Who It's For
High school and college coaches, parents of athletes, sports journalists, and the like will all find this lens is perfect for their needs. It might even be a great choice for the portrait photographer who likes to take their equipment out during their off time for wildlife and outdoor shooting. It is versatile, perfect for certain use cases, and a real Swiss Army knife of a lens for others.
Nikon AF-S NIKKOR 200-500mm f/5.6E ED VR Lens
Best Nikon Telephoto Lens for Wildlife
Bottom Line
The AF-S Nikkor lens is one of the fastest and most versatile lenses on the market. It features a long zoom with consistent image quality and almost completely silent focusing across its full range. Good for both movie-making and still photography, this lens works well in fast-paced scenarios. The user can override the automatic focus by simply turning the focus ring with no need to flip an AF switch, which is excellent for hitting very precise ranges at a moment's notice.
Pros
FX image sensor compatible
Constant f/5.6 maximum aperture
3 extra-low dispersion elements
Silent Wave Motor
VR image stabilization up to 4.5 shutter stops
Rotating tripod collar
Advanced electromagnetic aperture
Compatible with a wide range of Nikon cameras
Cons
The AF-S does have the potential to exhibit maintenance issues over time due to the fact that its auto-focus features are heavily integrated with multiple control methods. Nikkor lenses have a good reputation for durability, so this potential problem might not manifest. However, with the best use-case for this lens involving quick movements out of doors, the potential for wear and tear is significant.
Why We Picked It
The AF-S Nikkor is a strong performer in wildlife, sports, outdoor stills, and distant subjects. With its wide range and high stability at a reasonable price point, this lens is one of the best values you will find this season.
Who It's For
This lens is for outdoor and long-range videographers who want high-quality images and sound. It is an excellent choice for professional YouTube creators who want to take their production to the next level.
Nikon NIKKOR Z 100-400mm f/4.5-5.6 VR S Lens
Best Nikon Telephoto Lens for Sports
Bottom Line
With a more portable design than most high-end long-range lenses, this model is perfect for medium to long-range subjects, although it also performs well at close range. The latest internal balancing tech ensures that you can track fast-moving subjects reliably. Its relatively lightweight and compact size make it more portable and easy to handle.
Pros
Combination of Super ED and six ED glass elements, eliminating chromatic aberrations and color fringing.
Nano Crystal and ARNEO Coats prevent flare, ghosting, reflections
Multi-focus system integrates two AF drive units synchronized for fast, accurate focusing throughout its range.
Persistent manual focus override and internal focusing support the length of the lens and promote faster focusing.
2.5′ minimum focusing distance is excellent for up-close work
Image stabilization reduces camera shake by roughly 5.5 stops.
Cons
The biggest drawbacks of this lens are its limited focus range. It works well at exceedingly short ranges and very well at medium ranges. But if you get caught in a situation where you need to exceed its range, it will fall short. The user needs to be aware of its range limits and work to stay within them. Fortunately, its advanced stabilization and focus speeds let you move to stay in range.
Why We Picked It
This is a long-range lens for photographers and videographers who are quick on their feet and willing to move. If you need to move, it will work for you. Its compact size and robust construction give it the ability to stand up to frequent, energetic movements. It absolutely shines in shooting sporting events in an arena or other environments that limit the movement of your subjects.
Who It's For
This lens is ideal for the professional sports photographer who has access to the field, and who knows the terrain where they will be working very well. When you have to move, it moves with you, but it helps to be in a controlled environment since obstacles in the wild can be a hazard.
Nikon NIKKOR Z MC 105mm f/2.8 VR S Macro Lens
Best Nikon Telephoto Lens for Macro Photography
Bottom Line
With its true 1:1 reproduction ratio, this lens is very strong both in delivering long-distance and extreme close-up photography. Its S-line macro lens delivers a flexible 105mm focus length for very close work. If you need to switch from very close to long ranges regularly, this is the lens for you. It is a mix of range capabilities that many people find baffling, but it has some real applications, particularly for use in projects that require both long and macro photography.
Pros
Designed for FX-format Z-mount cameras, but, can be used with DX models as well
Perfect lens for macro and portrait shooting
Bright f/2.8 maximum aperture good for a range of lighting conditions
OLED lens integrated information panel to confirm aperture settings quickly
Dual-Motor Focus System with manual override for responsive auto-focus
In-Lens barrel Electromagnetic Diaphragm for highly accurate aperture control
Vibration Reduction minimizes camera shake by 4.5 stops
Cons
If you need highly clear and pristine long-range capabilities, this lens might not be ideal. While the manufacturer put a lot of effort into mitigating the drawbacks of such an extreme form of crossover, the macro capabilities of this lens can negatively affect long-range photography. If you want to capture fast-moving subjects near the limits of their range, this weakness may begin to manifest.
Why We Picked It
Not only is this a great budget lens, but it will really shine in certain specific use cases. For example, if you need to produce sets of images for a single subject, this lens could be ideal. This is easily one of the best Nikon dx telephoto lens products on the market.
Who It's For
This would be an outstanding pick for a wedding photographer who wants to deliver portraits as well as close-ups. It is a very versatile lens, making it great for real estate professionals putting together property listings who want to highlight a range of features from various vantage points.
Nikon AF-S NIKKOR 70-200mm f/2.8E FL ED VR Lens
Best Nikon Telephoto Zoom Lens for Sport and Portrait Photography
Bottom Line
This product is actually a kit since it includes a very well-made 77mm UV removable filter with multi-coating protection. This makes it ideal for shooting events from a fixed position in situations where you cannot choose the time of day when you'll be shooting and when you are forced to shoot from a fixed position, such as an assigned seating location.
Pros
Versatile zoom designed for a range of platforms
F/2.8 max aperture provides consistent performance across the zoom range and helps in tough lighting conditions
Combined six low dispersion elements mitigating color aberrations and fringing
Duel aspherical elements reduce aberrations and distortion
Nano Crystal and ARNEO coats prevent ghosting, flare, and reflections
VR stabilization helps reduce camera shake
Cons
Because this lens is optimized to deal with the limitations of situations where the user is stuck to a fixed position and cannot choose the time of the event to be shot, it might actually produce subtle color aberrations and distortion when conditions are ideal. This may only be the case when the included 77mm UV removable filter is attached, but more field testing will be needed. In the worst-case scenario, another detachable filter may help correct the issue.
Why We Picked It
This lens is said to have set the standard for speed in zoom telephoto lenses. It is a strong performer in low light, such as at concerts and weddings. Though it is still a capable lens for wildlife and sports.
Who It's For
This lens is designed with the sports fan in mind. Whether it's racing, footfall, baseball, or what have you, the problems associated with shooting from an assigned seat have never been dealt with so well in a single package. Notice, Nikkor includes a special protective filter to make this package complete. It just shows that they were aiming to remedy a specific and longstanding problem. If you pay full price for season tickets, you need this lens.
Nikon NIKKOR Z 85mm f/1.8 S Lens with UV Filter Kit
Best Cheap Nikon Telephoto Lens
Bottom Line
This super integrated nanocrystal, Z-mount & FX-format lens is an affordable option for mid-range portrait photography with duel extra-low dispersion elements that add just the right human touch to all kinds of portraits. This lens is excellent for street photography with human subjects with just enough range for naturalism.
Pros
Ideal lens length for portraits in FX format
Bright f/1.8 maximum aperture for difficult lighting conditions
Dual extra-low dispersion elements significantly mitigate chromatic aberrations and color fringing
Integrated Coating and nano crystal coating minimize reflections
Multi-focus system with double synchronized AF drive units for super smooth auto-focus
Programmable Control Ring set to manual focus, can be used to control either aperture or exposure
Cons
This lens and UV filter kit is perfect for shooting impromptu portraits in a city or urban setting, but at its low price point, it might not be able to handle the rigors of boots-on-the-ground photography. It also lacks the professional appearance that can be helpful in getting human subjects to cooperate. But these are common traits for what might be the best Nikon telephoto lens for beginners.
Why We Picked It
This lens is affordable and portable, making it an excellent choice for the novice street photographer, or the professional portrait photographer looking to get started in a new studio. It will perform admirably while you get some experience under your belt or to help pay off small business loans. This is easily the best affordable Nikon telephoto lens.
Who It's For
This lens is ideal for student, novice, and amateur photographers who love photographing human subjects. This lens loves the human face and is a great way to get started either as a hobby or as a professional.
Nikon AF-S NIKKOR 500mm f/5.6E PF ED VR Lens
Best Value Nikon Telephoto Lenses
Bottom Line
This professional-grade lens packs an enormous amount of reach and power into a relatively compact frame. Employing an innovative phase fresnel element, and low dispersion capabilities, it all but eliminates chromatic aberrations and color fringing. It also incorporates a protective fluorine guard to protect the unit from moisture and dust, making it one of the most durable and capable lenses on the market.
Pros
Superior telephoto design for the FX-format, F-mount cameras, and DX models
1 Phase Fresnel element plus three low dispersion elements drastically reduce aberrations and color fringing
Nano Crystal and Integrated Coating minimize reflections for a massive reduction in flare and ghosting
Unique, Silent Wave Motor delivers quick, quiet, and accurate autofocus with persistent manual override
VR stabilization reduces camera shake by four stops, aiding use in low-light
Cons
This lens is a solid all-around performer with little in the way of negatives. It is pricey, however. But if you're the type of photographer who wants to be ready for anything, this lens might be worth the investment.
Why We Picked It
This lens is a true champion across categories. It is compatible with a huge list of Nikon cameras and is an excellent choice for anyone willing and able to invest in quality and power. Where it really excels is in unexpected situations. That's why the most adventurous photographers love this lens.
Who It's For
This lens is for professionals of every stripe, and photography enthusiasts with disposable income. At the end of the day, it's for anyone who loves what top-notch equipment can do, and can afford it.
Nikon AF-S NIKKOR 105mm f/1.4E ED Lens
Best Nikon Telephoto Prime Lens for Portraits
Bottom Line
It's fast, clear, and even more compact than most other telephoto lenses in its subcategory. It works with a decent range of formats and mount types, making it as versatile as a lens of this kind really ought to be. It's light, powerful, and easy to store and carry. But where it really shines is in portrait photography.
Pros
Wonderfully fast f/1.4 aperture delivers precise control of depth of field and works well in low-light conditions
The Nano Crystal Coat minimizes reflections for a significant reduction of ghosting and lens flare
Three low-dispersion elements reduce chromatic aberrations for high clarity and color neutrality
Silent Wave Motor provides fast, quiet, and accurate auto-focus with persistent manual override
Fluorine coating protects exposed elements of the optical system
Cons
Considered to be the apex of portrait primes, this lens really has no downside other than its being limited to relatively close-range portrait photography. But if that's what you're aiming for then there are no downsides to this lens.
Why We Picked It
This lens is the king of portrait lenses. It is a professional-grade product that is great both in the studio and on the street, setting those who love to photograph faces free. Nothing adds production quality to film and photos like the human face, and this lens is simply the best.
Who It's For
This lens is made for the consummate portrait photographer. If you are looking to outfit a portrait studio, AF-S NIKKOR 105mm is a solid choice.
Nikon NIKKOR Z 600mm f/4 TC VR S Lens (Nikon Z)
Best Nikon Super Telephoto Lens
Bottom Line
This is Nikkor's latest and greatest telephoto lens, and a top wish list item on many, many Christmas lists. The auto-focus is incredibly smooth, fast, and quiet. If you aren't looking through the aperture, you might not even feel it working.
Pros
Built-in 1.4x teleconverter lets you instantly extend to 840mm with the flip of a switch
Integrated design eliminates dust ingress to the optical or sensor and makes changing focal lengths easier
When the teleconverter is active, the unit effectively becomes an 840mm f/5.6 lens
Super fast f/4 aperture makes great use of the available lighting and makes the depth of field very easy to control
The new and advanced Meso-Amorphous Coat delivers the highest anti-reflective performance of any Nikkor lens, arguably outperforming everything else on the market today
Cons
It is a super bright long-range lens, and as such the exposure settings can take some getting used to. It's not really a drawback as it is part of the learning curve for this ultra-premium unit. This is a good example of where Nikkor lenses tend to push toward specialization. So users should be aware of that with this lens.
Why We Picked It
It's the best of the best. There really isn't anything out there that can match it at the time of this writing. Frankly, just looking at this lens's specs is a thrill.
Who It's For
The Z 600mm f/4 TC VR S Lens is for the obsessive professional, the artist who refuses to compromise, and those who cannot be without the finest gear there is. If you're looking for the best Nikon telephoto lens for bird photography, this is probably it.
Conclusion – The Best Nikon Telephoto Lenses
Which of the best Nikon Telephoto lenses is the one that you're adding to your photography bag?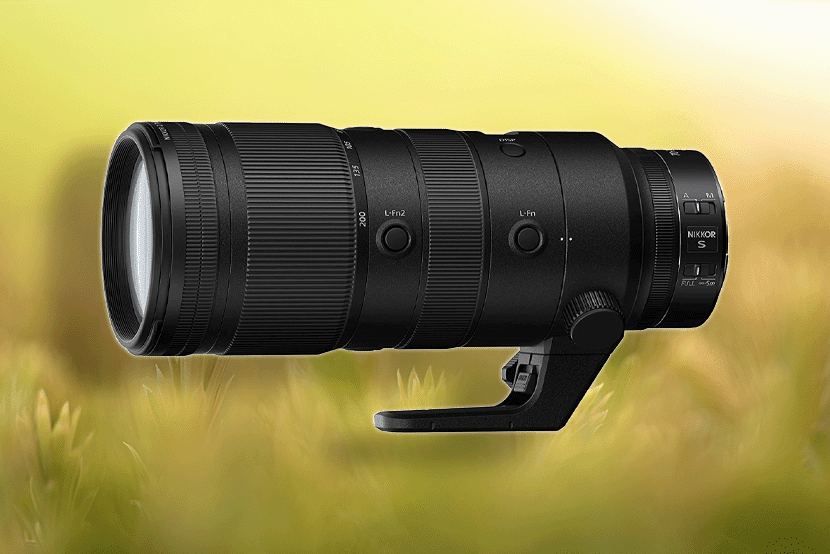 Editor's Choice
Best Overall
Nikon NIKKOR Z 70-200mm f/2.8 VR S Lens
This lens is an incredibly versatile choice for a telephoto zoom lens so you can use it for portraits and go to events and weddings.
The best Nikon zoom lens overall is the Nikon NIKKOR Z 70-200mm f/2.8 VR S Lens. This lens is an incredibly versatile choice for a telephoto zoom lens. it's flexible enough to allow you to take portraits and go to events and weddings. On the other hand, if you want to save money, you should pick up the Nikon NIKKOR Z 85mm f/1.8 S Lens. If you want to go SUPER quality, the Nikon NIKKOR Z 600mm f/4 TC VR S Lens (Nikon Z), and the Nikon AF-S NIKKOR 500mm f/5.6E PF ED VR Lens are the best choice for super-telephoto prime photography.
If you're looking to find the best Nikon lenses for low light or you want to check out the competition like Sony and Canon, check out our other articles!